Prof. Mathieu Torck sa Sveučilišta u Ghentu održati će sljedeća predavanja:
"Maritime prohibition, piracy and coastal defense during the Ming dynasty"                        u utorak, 3. travnja u sobi A205 od 18.30 do 20 sati.
te
"Military logistics and food supply: health and hygiene in pre-modern and early modern Chinese armies"                                                                                                                                      u srijedu, 4. travnja u sobi A228 od 18.30 do 20 sati.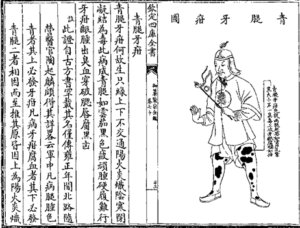 Predavanje je namijenjeno studentima svih godina studija sinologije, ali i široj publici.
Sažeci predavanja:  Continue reading Gostujuća predavanja prof. Mathieu Torcka sa Sveučilišta u Ghentu →